Dental Implant Training Faculty for Dentist Continuing Education Courses
Ziv Simon, D.M.D., M.Sc.- Periodontics
Dr. Simon maintains a private practice limited to periodontics, dental implants and reconstructive surgery in Beverly Hills, California. He received his periodontal graduate degree from the University of Toronto, where he earned a Master of Science degree in Periodontology.
While training as a periodontist, he conducted advanced research on bone engineering with growth factors and dental implants. He is a Diplomate of the American Board of Periodontology and a Fellow of the Royal College of Dentists of Canada.
He obtained his D.M.D. degree and Bachelor of Medical Sciences degree from Tel Aviv University, where he held a teaching position in the Department of Prosthodontics. He is an active member of the American Academy of Periodontology, Academy of Osseointegration, and co-founder of the Beverly Hills Multidisciplinary Dental Study Group.
Dr. Simon lectured nationally and internationally, and has published articles in professional journals. He held a teaching position as a Clinical Assistant Professor at the School of Dentistry, University of Southern California.
Anthony Bordas, D.D.S. – Cosmetic & Implant Dentistry
Dr. Bordas brings more than 20 years of clinical experience in the surgical placement and prosthetic restoration of dental implants. He has lectured extensively in the past 10 years on incorporating surgical and prosthetic principles into the general practice environment.
Dr. Bordas is a fellow and a Diplomate of the International Congress of Oral Implantologists and an active member and Associate Fellow of the American Acadmy of Implant Dentistry. He is a graduate and a Fellow of the Misch International Implant Institute at the University of Pittsburgh, an active member of the Academy of General Dentistry, and the American Dental Association.
Dr. Bordas is a graduate of the University of Southern California Dental School, and was on faculty at the Dental School. His practice has evolved into a general practice with an emphasis on bone regeneration and implant dentistry.
Moris Aynechi, D.M.D., M.D. – Oral & Maxillofacial Surgery
After completing undergraduate studies in Los Angeles, Dr Aynechi obtained his DMD degree at University of Pittsburgh School of Dental Medicine. Pursuant of  his commitment to oral surgery, he attended a one year internship in Oral and Maxillofacial Surgery at the University of Maryland at Baltimore.
Following that he completed a dual degree training in Oral & Maxillofacial Surgery at Allegheny General Hospital, Pittsburgh, Pennsylvania.  During the six year training he also received his MD degree from Drexel University College of Medicine and two year General Surgery training at Allegheny General Hospital.
Dr. Aynechi is a recipient of numerous awards, including the prestigious fellowship award by the International Association of Dental Research. He maintains a  private practice in Los Angeles area.
Ari Rosenblatt, D.D.S., D.M.D. – Periodontics
Dr. Ari Rosenblatt graduated from the University of Düsseldorf School of Dentistry in 1973. Thereafter, he obtained graduate and postgraduate education from Tufts University in Boston, where he also obtained his specialty certificate in advanced periodontics.
He has served as faculty at the dental schools of Tufts University, UCLA, and the University of Southern California. He is a past president of the Alpha Omega Fraternity in Los Angeles, as well as the immediate past president of the Beverly Hills Academy of Dentistry and a charter member of the Western Prosthodontic Study Club.
He maintains a practice limited to periodontics, dental implants and reconstructive surgery.
Avi Donitza, D.M.D. – Prosthodontics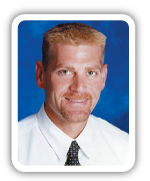 Born in Israel, Dr. Avi Donitza obtained his DMD degree from the Hebrew University in Jerusalem in 1985. He maintained a private practice in Haifa, Israel for eight years and held a position as a clinical instructor in the Department of Fixed Prosthodontics at the Hebrew University in Jerusalem.
In 1993, Dr. Donitza joined the Department of Prosthodontics at UCLA, was involved in research at the "Center for Esthetic Dentistry," and took the necessary exams in preparation for the California State-Board Dental Exam. He received his California dental license in June 1996, received his Prosthodontics certificate in 1999, and his Maxillofacial Prosthodontics certificate in June 2001.
Dr. Donitza is a part time Adjunct Professor in Removable Prosthodontics at UCLA, and an active member of several professional organizations including the American College of Prosthodontists.
dravidonitza@smilebeverlyhills.com
Daniel Haghighi, D.D.S. – General & Implant Dentistry
Dr. Haghighi graduated from CWRU School of Dentistry in 1990. He completed a one year general practice residency program at the University of Rochester Medical Center.
He then returned to Cleveland to attend a two year fellowship in geriatric dentistry at University Hospitals of Cleveland. He is the past department chair of surgery, St. John Medical Center, Longview Washington.
He has lectured extensively on the management of dental patients with complex medical histories. Additionally he has presented dental Implantology topics related to: Edentulous and Dentate Ridge Expansion; Treatment Considerations and Protocols for Implant Therapy in the Esthetic Zone; Tissue Sparing Techniques for Dental Implant Surgery.
Vincent Nalbandian – Implant Technical Advisor
Vincent Nalbandian attended the College of Denturism in Montreal Canada where he graduated in 1993. Soon out of school, Vincent worked with Dr. Aldo Camarda in the external clinic at the University of Montreal restoring implant over dentures, while doing the same in his private practice. In 2002 Vincent Moved to California where he worked closely with Dr. Tony Daher.
An associate professor for the post grad implant program at Loma Linda University. While there, he spent most of his time restoring implants.
His career includes working with several labs throughout California developing and managing successful, thriving implant departments. There, he also participated in several studies on implant restorations and their failures.
Last but not least…Vincent took part in developing implant restorations from CT guided surgical guides for the 2005 3D project. Vincent is now head of the implant department at Burbank Dental Laboratory where he has continued his career for the last 4 years.
Jose E. Lara, D.D.S. – Implant Dentistry
A graduate from the University of Guadalajara in Mexico, Dr. Lara has an extensive 27 years of experience in dentistry. He began practicing is Southern California's Riverside and Orange counties in 1996 and currently operates his dental Implant office in Placentia, CA. Certified from the
comprehensive Implant Training Program in 2008, Dr. Lara is now an AB Dental speaker for their seminars in implant dentistry. He is currently
preparing to be an Implantology speaker and course instructor at the National and International level.
Dr. Lara is a member of many organizations including American Academy of Implant Dentistry (AAID), The International Congress of Oral Implantologist (ICOI), the ADA, CDA and OCDA. He has also been an active member of International Association of Orthodontist since 2004.